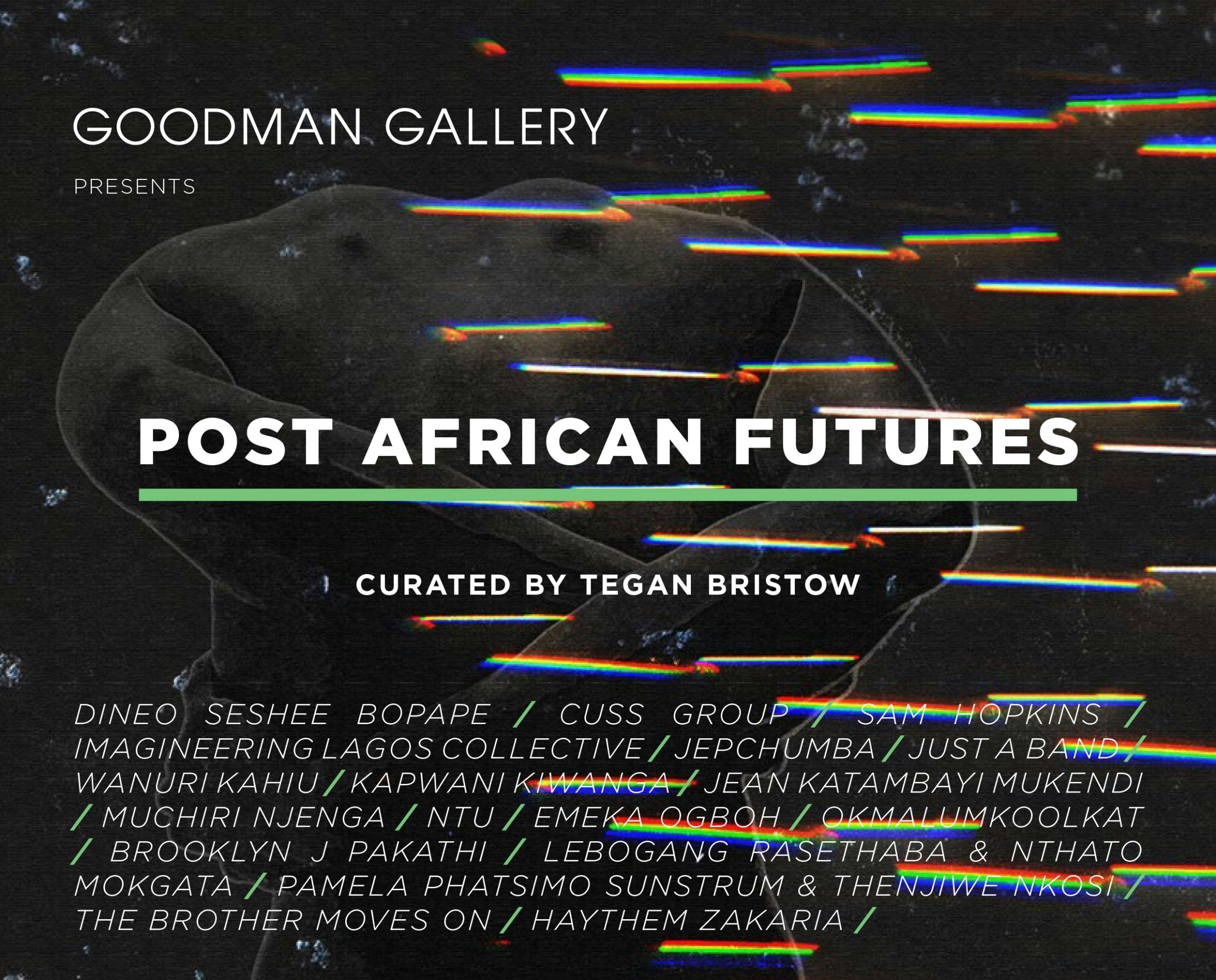 The Exhibition
This exhibition proposes a challenge to art by viewing engagements around communications technology and technology use as a site for critically engaging African identification and a resistance to the globalisation of culture. Bristow's research for the exhibition began as a survey of work, focusing on South Africa, Kenya and small amounts in Nigeria. What Bristow found in this survey was a rich and complex reference to technology that serves a number of critical positions, the most important being a pointed focus on identification and differentiation.
Here artists are using the conceptual frame of digital technologies and technology languages as a way to talk about how African cultures are against what they are perceived to be. This is multi-faceted and acts as a critique of both of globalised media practices and of romanticised Africanisms. These practices have their foundation in the socio-cultural, global image generation, traditional practices and performance. Digital Art as a medium-specific engagement in this frame addresses the digital as an imagined metaphysical conduit. Artists use the digital's metaphorical capacity to represent the unseen and the magical, both as representation of cultural practices that cannot be adequately portrayed through image or film and as a critique of Western systems of knowledge.

Artists
CUSS Group (SA), Tabita Rezaire (SA), Nolan Oswald Dennis (SA), Pamela Phatsimo Sunstrum (SA), Thenjiwe Nkosi (SA), Emeka Ogbho (Nigeria), Haythem Zakaria (Tunisia), Jean Katambayi Mukendi (DRC), Sam Hopkins (Kenya), Muchiri Njenga (Kenya), Jepchumba (Kenya), Brooklyn J Pakathi (SA), Wanuri Kahui (Kenya), Dineo Sheshe Bopape (SA), Kapwani Kiwanga (CAN), The Brother Moves On (SA), Just A Band (Kenya), Lebogang Rasethaba & Nthato Mokgata (SA), Imagineering Lagos Collective (Nigeria).
EVENT LINEUP
In addition to the gallery exhibition, a series of talk, screenings, and performances will take place over the four-week duration of the show.
OPENING PERFORMANCES
Thurs 21 May | Goodman Gallery, JHB
• 18:30 The DISRUPTER X Project: NOTES FROM THE ANCIENTS by Pamela Phatsimo Sunstrum & Thenjiwe Niki Nkosi, featuring Dion Monti and Lisa Jaffe (SA)
• 19:00 Anamnesis initiatory vision by Joël-Claude MEFFRE (FR) for artist Haythem Zakaria (FR / TN).
DIGITAL AFRICA & NARRATIVE
Sat 23 May | Goodman Gallery, JHB
• 14:00 Hallu-Ci, short screening and talk by Brooklyn J Pakathi (SA)
• 14:30 Lagos 2060, feature screening and talk by Olamide Udo-Udoma of Lagos Imaginarium (NG)
POST FUTURES, KENYA: TRADITION IN THE GLOBALISED DIGITAL
Thurs 28 May | Goodman Gallery, JHB
• 18:30 Kichwateli, short screening + Q & A with Muchiri Njenga (KE)
• 19:00 Silicon Savannahs & Digital Landscapes, talk by Jepchumba (KE)
• 19:30 Pumzi, feature screening of Kenya Sci-Fi Film by Wanuri Kahui (KE)
DATA FUTURES
Sat 6 June | Goodman Gallery, JHB
• 14:00 SWAARTNET, talk by NTU (SA)
• 15:15 WWW GLOBAL COM, short screening of NTU artist's works.
SOUND & AFRICAN CULTURES OF TECHNOLOGY
Thurs 18 June | Goodman Gallery, JHB
• 18:30 Mr Gold & Makmende, short screening and talk by The Brother Moves On and Just A Band (SA & KE)
• 19:15 Future Sound of Mzanzi, feature screening of documentary film by Lebogang Rasethebe & Nthato Mokgata (SA)
CLOSING PERFORMANCE
Sat 20 June | King Kong, 6 Verwey Street, Troyville, JHB
In collaboration with Keleketla @ King Kong
• 20:00 "The Afterlife with Mr Gold", featuring The Brother Moves One (SA), Just A Band (KE) and OkMalumKoolKat (SA)
Muchiri Njenga will be among the artist showcasing their works. For more info, visit https://www.goodman-gallery.com/exhibitions/560

Check out Muchiri Njenga's art that was showcased at the exhibition below.